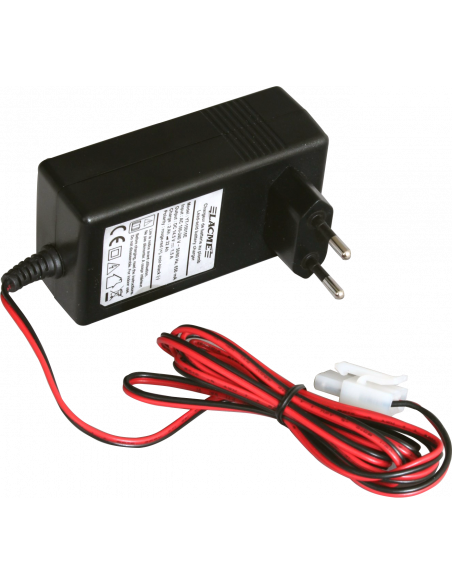 This adapter is the essential accessory for the operation of your electrifier on a mixed power supply (DUAL).
For use with a 12 VDC battery (lead, adapted format) only.
It also makes it possible to operate the electrifier without an accumulator (directly connected to the network).
ATTENTION: Its use is prohibited with a 9 VDC battery. The connection of this adapter to any other non-DUAL electrifier is strictly prohibited for safety reasons. It must not be used on an electrifier of any origin other than LACME or on an old model of LACME electrifier not provided for this purpose (in case of doubt, refer to the manual attached to your electrifier).
INFORMATION: This accessory is not a battery charger.
Origin

France

Power

230 VAC

Nominal Voltage

14.5 VDC

Maximum Output Current

1.5 A

Warranty

2 Years